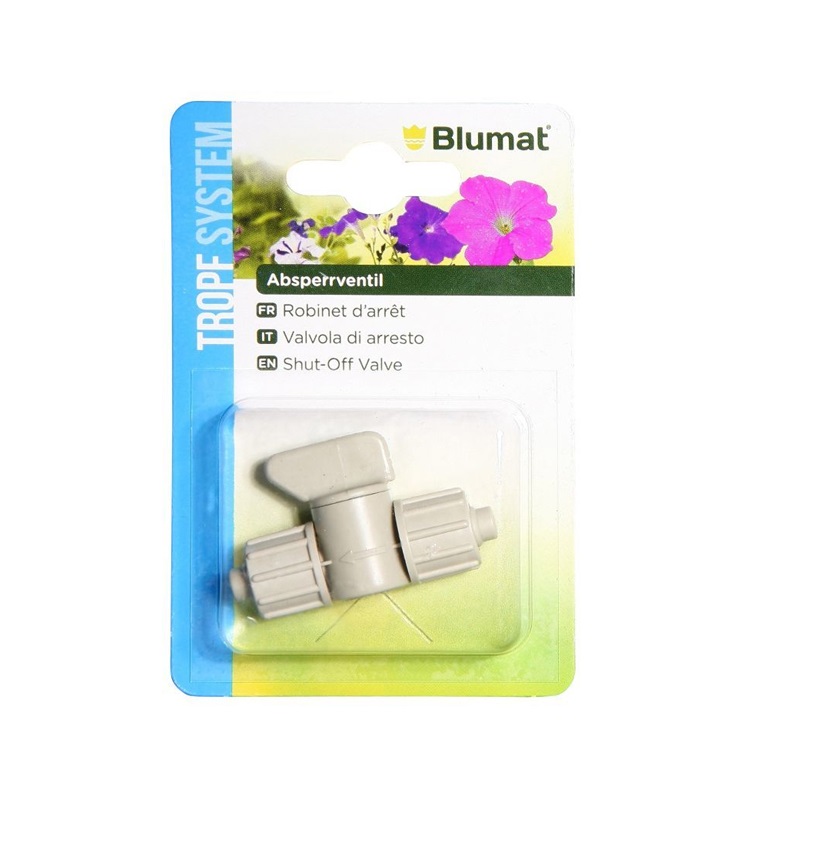 Blumat Shut Off Valve 8mm
or 4 interest free payments of $2.50 with
Blumat Shut Off Valve 8mm
It is useful to be able to turn your system on and off, when you're installing it, adding to parts, or need to harvest some plants and want to let others keep growing... This 8mm quarter-turn valve let's you do all this.
Shuts-off the water supply of a branch line, for example, when the irrigating season begins later or ends earlier on the branch than on the main line.
YOU CAN NOW SAVE TIME, MONEY AND RESOURCES!
Save yourself the bother of daily watering and unnecessary water consumption.
Statistics indicate that on average 100 litres of water are wasted over the summer months on watering flowerboxes on the balcony and 200 excess litres on watering hanging basket plants. 350 excess litres are used on tomatoes.
You will save your plants from the negative effects of incorrect watering and overwatering.
Blumat systems automatically control the watering process so you can go off on holiday in the safe knowledge that your plants will be watered Blumat systems.


| | |
| --- | --- |
| Height | |
| Width | |
| Length | |
| Weight | |
This product has no reviews.
---